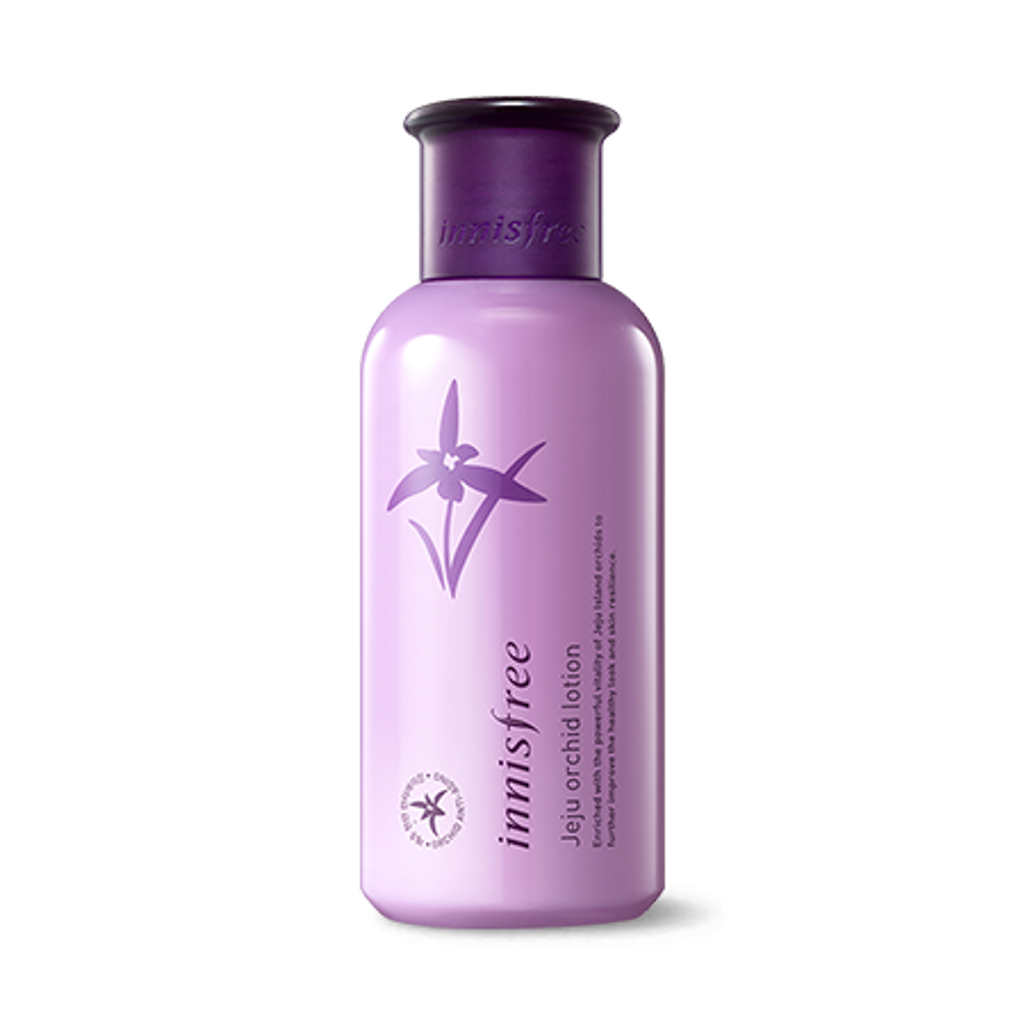 Innisfree Jeju Orchid Lotion 160ml
Curatedonly
A lotion that provides a healthy balance of oil and moisture level for your skin.
1. For a healthy balance of oil and moisture
Lotion with balancing benefit to help the skin retain oil and ensure a continuous supply of moisture on a healthy level.

2. Milky smooth texture
Has a milky smooth texture that delicately runs over the skin to provide thorough nourishment to the skin.

3. Enriched with Orchid Elixir 2.0™
Enriched with Orchid Elixir 2.0™ which is extracted from Jeju Cymbidium Orchid that blooms even in the harsh condition of winter, this newly upgraded ingredient is now more concentrated than before to deliver abundance nourishment into your skin and strengthen skin elasticity.
HOW TO USE
After cleansing, here's the suggested skincare routine for Jeju Orchid Line.

Jeju Orchid Skin > Jeju Orchid Enriched Essence > Jeju Orchid Lotion > Jeju Orchid Eye Cream > Jeju Orchid Enriched Cream / Gel Cream / Intense Cream

Special Care
Jeju Orchid Fluid
Jeju Orchid Sleeping Mask
Jeju Orchid Enriched Cream Mask

Tip: Apply another layer of cream if your skin feels dry.

About Innisfree:
Using the wisdom of nature, the eco-conscious innisfree delivers truly healthy beauty to customers.
5 promise
1.
We pursue healthy beauty with
"reliable ingredients."
2.
We pursue "smart consumption" by providing
various good-quality products
at reasonable prices.
3.
We continue to expand eco-friendly green
design containing all the rich benefits
of nature.